From: £7.50
Service Stickers
Too often trades lose business because their customer forgot a business name, lost a contact number or called a new business in an emergency. Make sure your business and contact details are front and centre on the equipment that could need repair or servicing. For the small cost of a sticker, you can ensure you keep ongoing business, your service stickers should be bold and professional. We ensure that with every order to get you more callbacks and more business.
100% satisfaction guaranteed approval before we print
Quick turnaround
Professional bespoke design, for free
Quality material
Free shipping over £50
Excellent on TrustPilot 9.7
Our designs are made to be bold, clear and suited to your business. We only print designs that we'd be proud to display for our own brand. Custom size available, contact us for a quote. Your service stickers will still look perfect and stuck when you come to service next year.
Description
Equipment Service Stickers
It wouldn't be our name if we weren't confident that you'll 100% happy with our stickers! 18 service stickers per sheet at our normal size or 12 per sheet for our large service sticker labels made with quality vinyl from a new, modern printer. Specifically designed to show your brand on the equipment you've serviced.
We design your service stickers. 100% satisfaction guaranteed.
Each order is designed by us and approved by you before we print, to make sure your 100% happy with the stickers you'll receive. All stickers are quality tested before sending out so you can be confident your stickers will be in perfect condition upon arrival, ready to showcase your company image!
Plumber service stickers, electrician service stickers, garage service stickers and many more trades. Below is an example of our electrician service reminder stickers.
@StickersAndThat Another quick hassle free order 👏👏 give them a DM next time you want some custom stickers that fit your branding 😁👍 pic.twitter.com/2Aa0E3hA6U

— Anslow Electrical ® (@AnslowElectric) 17 October 2018
Next Service stickers usually contain your business logo, contact number, email contact/website address and a box for your customer's service date. Service stickers are designed to be bold and look great on glossy vinyl so your service reminder sticker won't be missed.
Not sure what you need? – No worries, we're happy to advise on what to use. We're printing and designing stickers all the time!
Bulk orders may receive a discount when exceeding a spend of £150 and must be quoted from one of our team. If you wish to inquire about this before placing an order, please use our contact form.
Boiler Service Reminder Stickers
Next service due labels is our most common type of service sticker because they work so well. Most companies use a generic stamped design, we do not. At Stickers and That we ensure that your boiler service stickers designs are bold, clear and suitable for your brand. Boiler service reminders are important for plumbers to ensure the year on year work for services.
A service reminder sticker with your brand and date required will ensure that your customer is aware of the upcoming service and that it is required. A well-designed boiler service sticker will keep your brand bold and your contact details clear which we produce every time.
We now offer 2 sizes for boiler service reminder stickers or any equipment, normal (18 stickers per sheet) and large (12 stickers per sheet). Normal size stickers are cheaper per sticker and have a larger space for your branded whereas the large service stickers contain space for multiple services.
We have a full approval process which means you can review your design and request any changes and additions before we go to print, for free, with every order. We also double check your files for clarity to ensure a clear and professional result.
Service Stickers from StickersAndThat.co.uk
It's easy to find generic or plain service stickers but its just as easy to have your own unique design with a quality print and stand out from the rest.
Too often trades lose business because their customer forgot your business name, lost your contact number or ring a new business in an emergency. Make sure your business and contact details are front and centre on the equipment that could need repair or servicing. For the small cost of a sticker you can ensure you keep ongoing business this way, it's also important that your service stickers are bold and seen by your customer and we ensure that with every order to get you more callbacks.
Custom Service Stickers - How to Order
We've made ordering as simple as possible, unlike most companies we'll check your file ourselves to ensure you get the best result possible.
With the normal service sticker size, you'll get 18 stickers per sheet. Simply order the number of sheets that you'd like from this page and upload your logo after placing your order via send files. Then:
We will then add your file and design instruction to your order.
Soon you will receive a sample of the design we can make for you via email for your approval.
Once your design has been approved, we'll go to print!
Your custom service stickers are printed on a new, modern printer at 1440dpi. For a high definition print with stunning colour and detail, we use the best vinyl we can find with a glossy finish for a simply fantastic result.
Postage is free on orders over £50.
Our printing process normally takes 3-5 working days from approval to delivery.
If you would like to create your own design for your service stickers, select one of the templates below. Our template is set up for scaling on our printer, do not change colour profiles, size or resolution.
Service Stickers - PSD template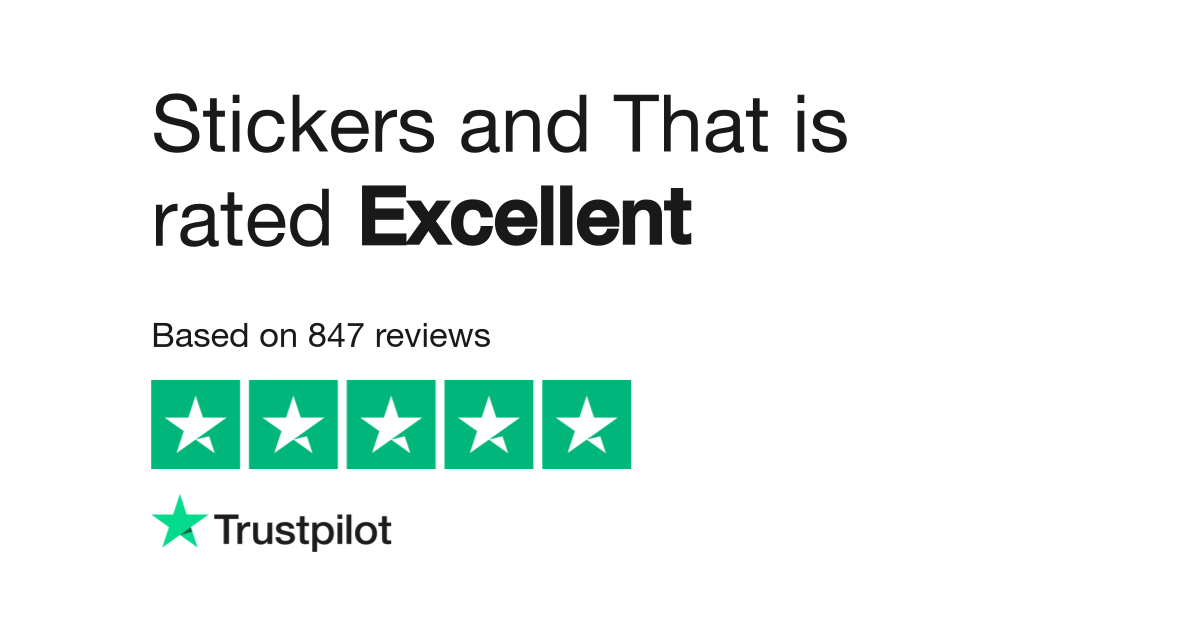 Additional information
| | |
| --- | --- |
| Size | Small (69mm x 41.5mm), Normal (68mm x 46mm), Large (68mm x 70mm) |
| Quantity | 18, 36, 54, 72, 90, 180, 12, 24, 60, 120, 21, 42, 63, 84, 105, 210, 48, 60, 120, 180 |